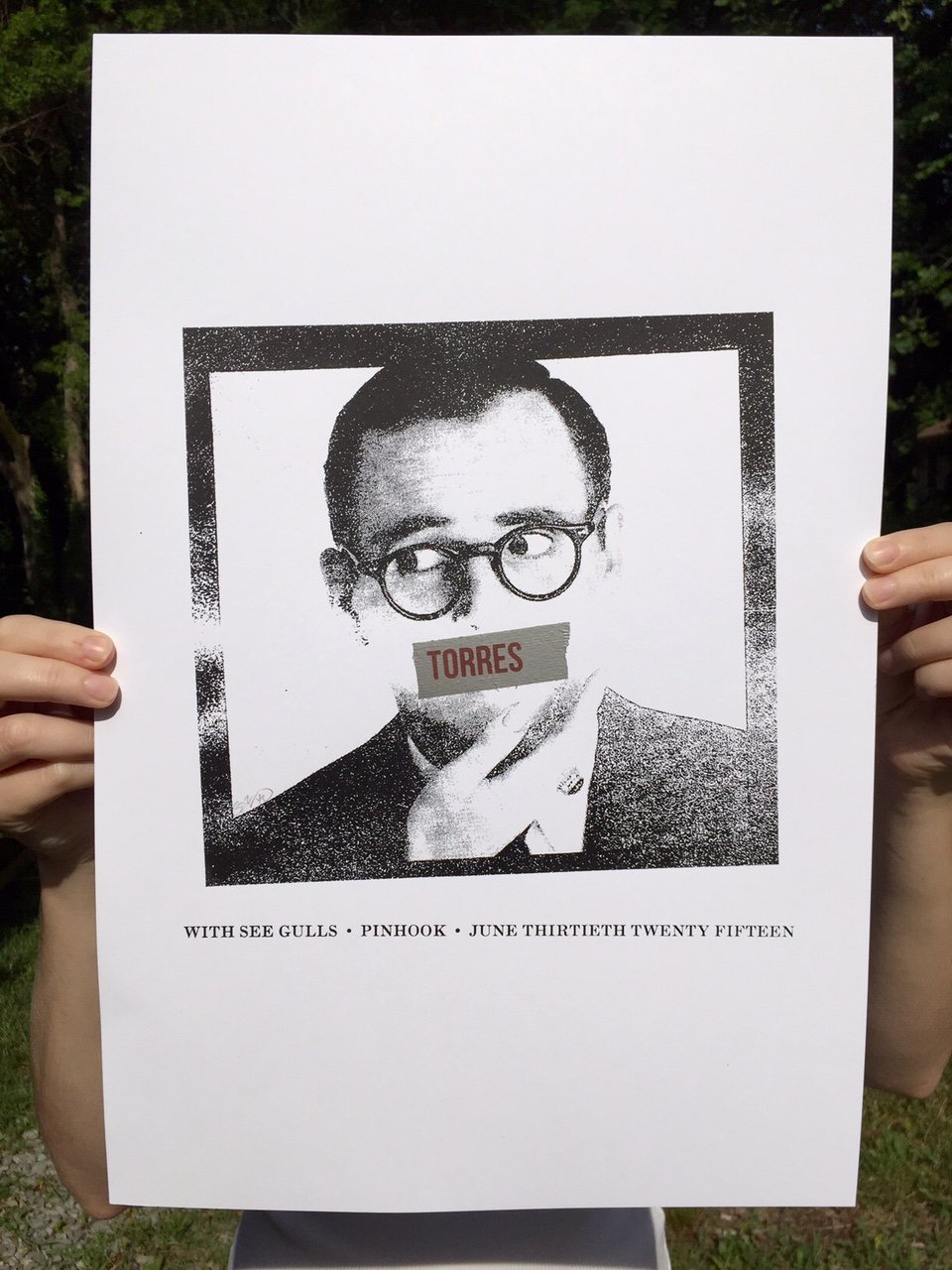 Mixed media (two color hand pulled silkscreen, duct tape) poster for Torres/See Gulls at Pinhook on 30 June 2015. 12.5x19 on French 80 lb paper. Signed and numbered. Edition of 35.
Ships rolled and securely packed in a 3x3x26" box.
FOR LOCAL (TRIANGLE NC) CUSTOMERS: If you would prefer to pick up and pay for your order at Bull City Records, send me an e-mail at kitchenislandshowprint@gmail.com with a list of what you would like, and DO NOT fill out this order form. Thanks.
Please be prepared to pay for your order in cash, and please be cool with a paying a small $2 convenience fee to dear Chaz Martenstein for offering this service. It's cheaper than shipping, and it goes right in the pocket of a trusted, respected, and valued local businessman. Thanks.